Date: 9th November 2023
In the presence of HE Wissam Lootah, CEO of Corporate Support Services Sector at Dubai Municipality, and Engineer Abdullah Al Shizawi, Acting Director of the Building Control Department, along with several engineers and experts from Dubai Municipality, the GIS Center organized the Vendors Open Day for suppliers and specialized companies in providing smart inspection technologies. The event highlights the importance of enhancing opportunities for local suppliers, supporting municipal efforts by showcasing the latest devices and technologies used in the field of inspection.
SIGMA Enterprises had the opportunity to showcase our latest technologies and solutions in the field of smart inspection along with our suppliers Flyability, NavVis, Wingtra, Radiodetection, ANYbotics, Topcon Positioning Systems and DJI Enterprise.
LinkedIn post link: https://www.linkedin.com/feed/update/urn:li:activity:7129731633766658050
---

The exhibition took place from October 2-5, 2023 at the Abu Dhabi National Exhibition Center, Abu Dhabi. 
We were part of the Mazrui Energy Service booth and participated along with our partners Evident – Olympus, NavVis, Flyability, Wingtra, ANYbotics, Radiodetection and Fann Instruments. The exhibition was a great success for us this year showcasing the latest innovations and trends in the market. We look forward to a more dynamic ADIPEC 2024!
LinkedIn post link: https://www.linkedin.com/feed/update/urn:li:activity:7116064250653011969
---

ANYbotics has developed an innovative, intelligent, and integrated robotic solutions that improve workers' lives, increase productivity, and support more sustainable industrial facilities. 
Through this partnership we aim to increase inspection robot deployment in the UAE's oil & gas, power, chemicals, metals, and transportation sectors. ANYbotics' advanced mobile robots perform autonomous inspections, asset monitoring, and anomaly detection in complex industrial environments. 
Sigma Enterprises will offer the ANYmal inspection solution, support services, customer training, and technical expertise.
LinkedIn post link: https://www.linkedin.com/feed/update/urn:li:activity:7112412669055283200
---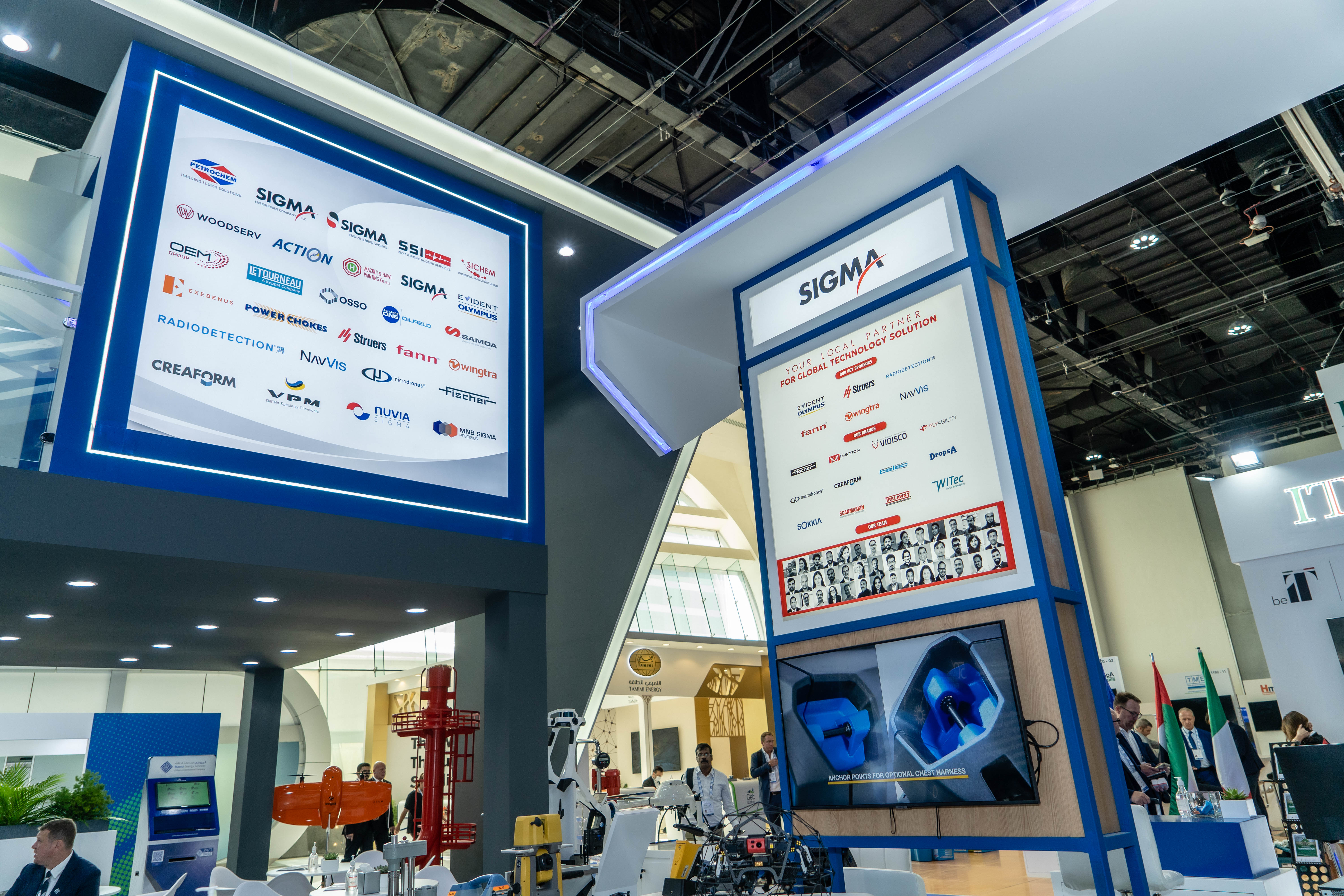 Reflecting on a Remarkable Year for SIGMA along with our partners at the ADIPEC 2022!
With the incredible success of ADIPEC 2022, we are coming this year to ADIPEC 2023 with an even bigger array of advanced solutions that surpass our last year's showcase. Stay tuned for more updates as we prepare to unveil groundbreaking technologies and exciting developments at ADIPEC 2023!
---

SIGMA along with our partner NavVis exhibited at the Digital Twin 2023 Conference held at Address Marina Dubai. The conference saw technology professionals and regional stakeholders gather to share knowledge, network, forge new & strengthen existing relationships and learn about the Digital Twin subject in detail.
---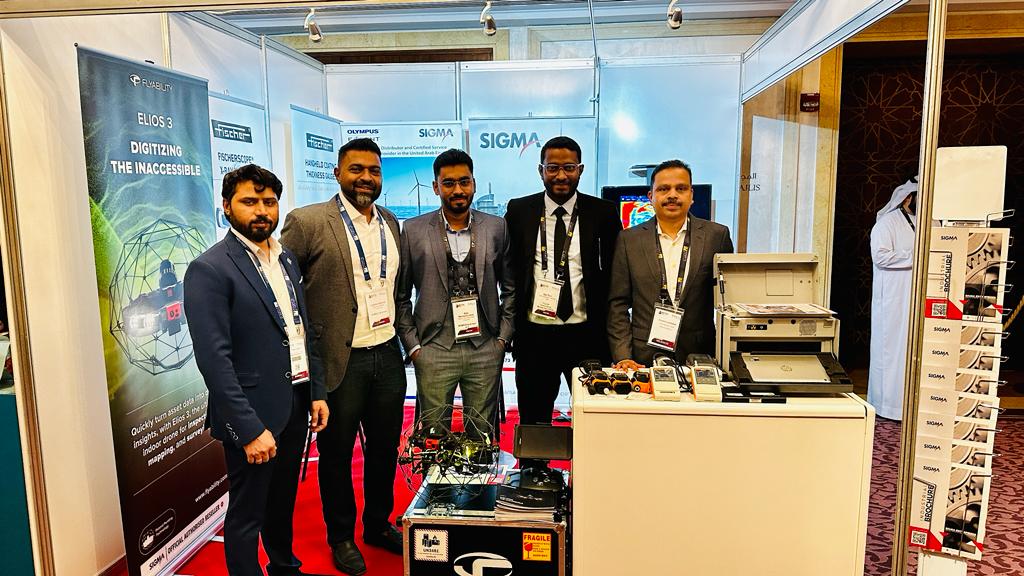 ---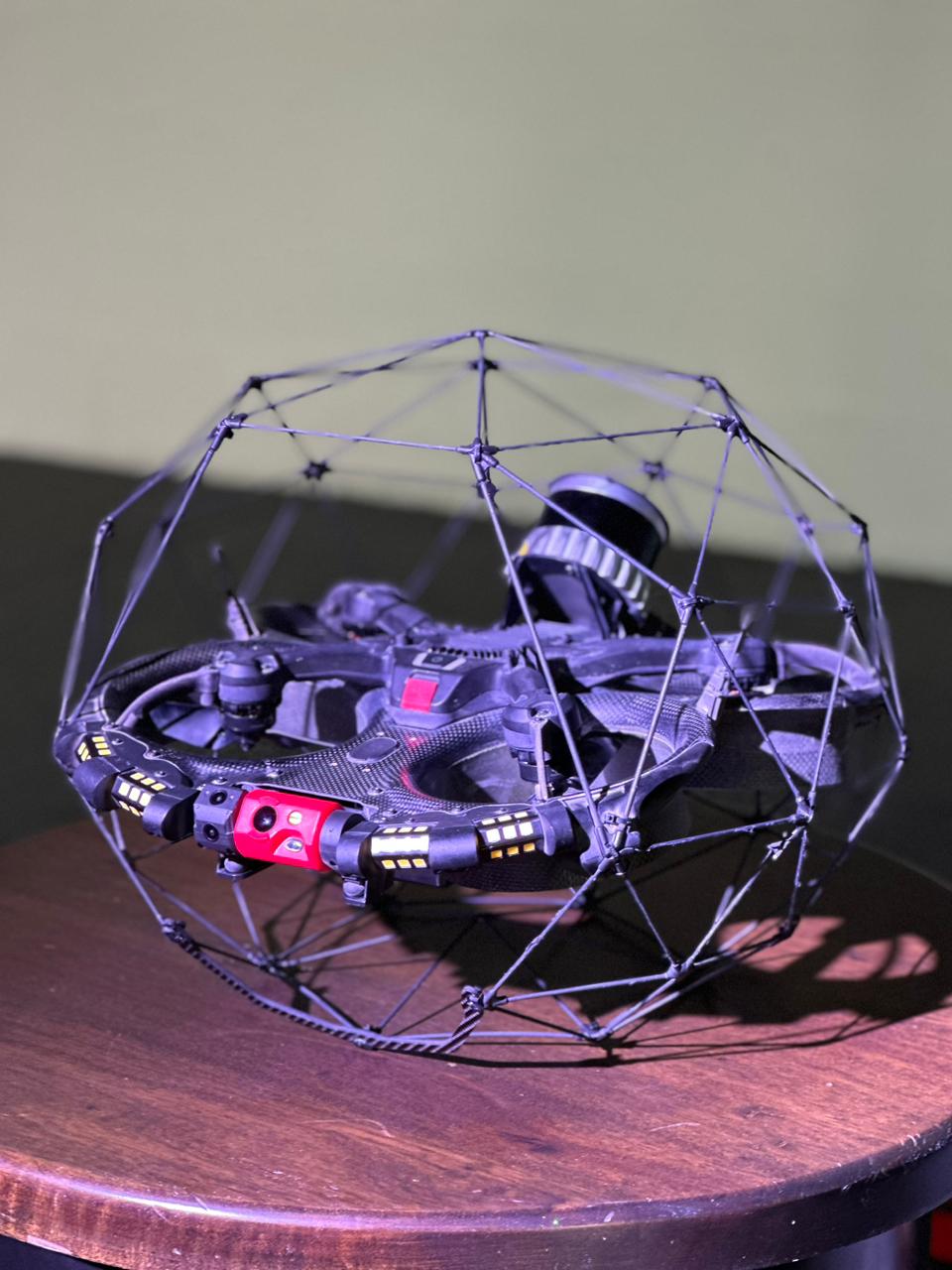 SIGMA along with our partner Flyability organised a very successful launch event of ELIOS 3, Flyability's latest indoor inspection drone in Dubai. The event included live demo and interactive session headed by Mr. Fabio Fata, Area Sales Manager for Flyability. Link to know more about Elios 3:
---

A glimpse of Sigma Enterprises participation in ADIPEC 2022
---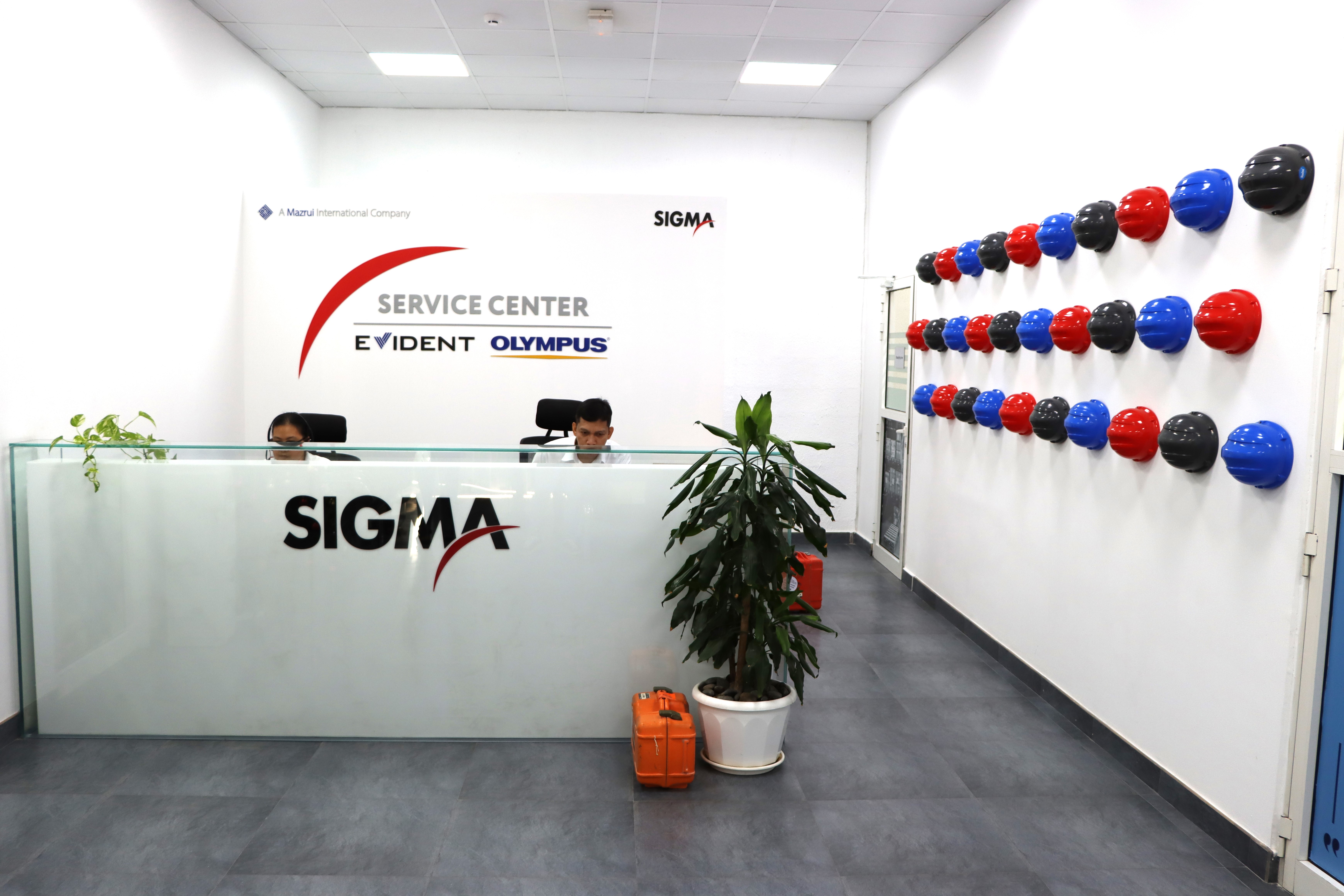 The revamped and dedicated service center for all the products in SIGMA's portfolio was inaugurated in the presence of Mr. Charbel Khoury, Group CEO of Mazrui International and Mr. Marwan Moubarak, General Manager of The Trading Sector. The Olympus - Evident Regional Service Center was also launched. The Service Center is located at our SIGMA Enterprises Office premises in Dubai Investments Park 1.
---

We are proud to be part of The Abu Dhabi International Petroleum Exhibition and Conference (ADIPEC Exhibition and Conference), one of the world's most influential events for the energy industry. Visit Sigma Enterprises at Mazrui Energy Services Stand together with our partners Evident Industrial-Olympus, Struers, Instron, Vidisco, Flyability, Microdrones, Radiodetection, Creaform, Belec, Fann, Wingtra, Dropsa, NavVis, Sokkia and Helmut Fischer.
We look forward to seeing you in-person in our stand located in Hall 1 Stand No. 1130 from 31st October - 3rd November 2022, Abu Dhabi International Exhibition Center. 
---