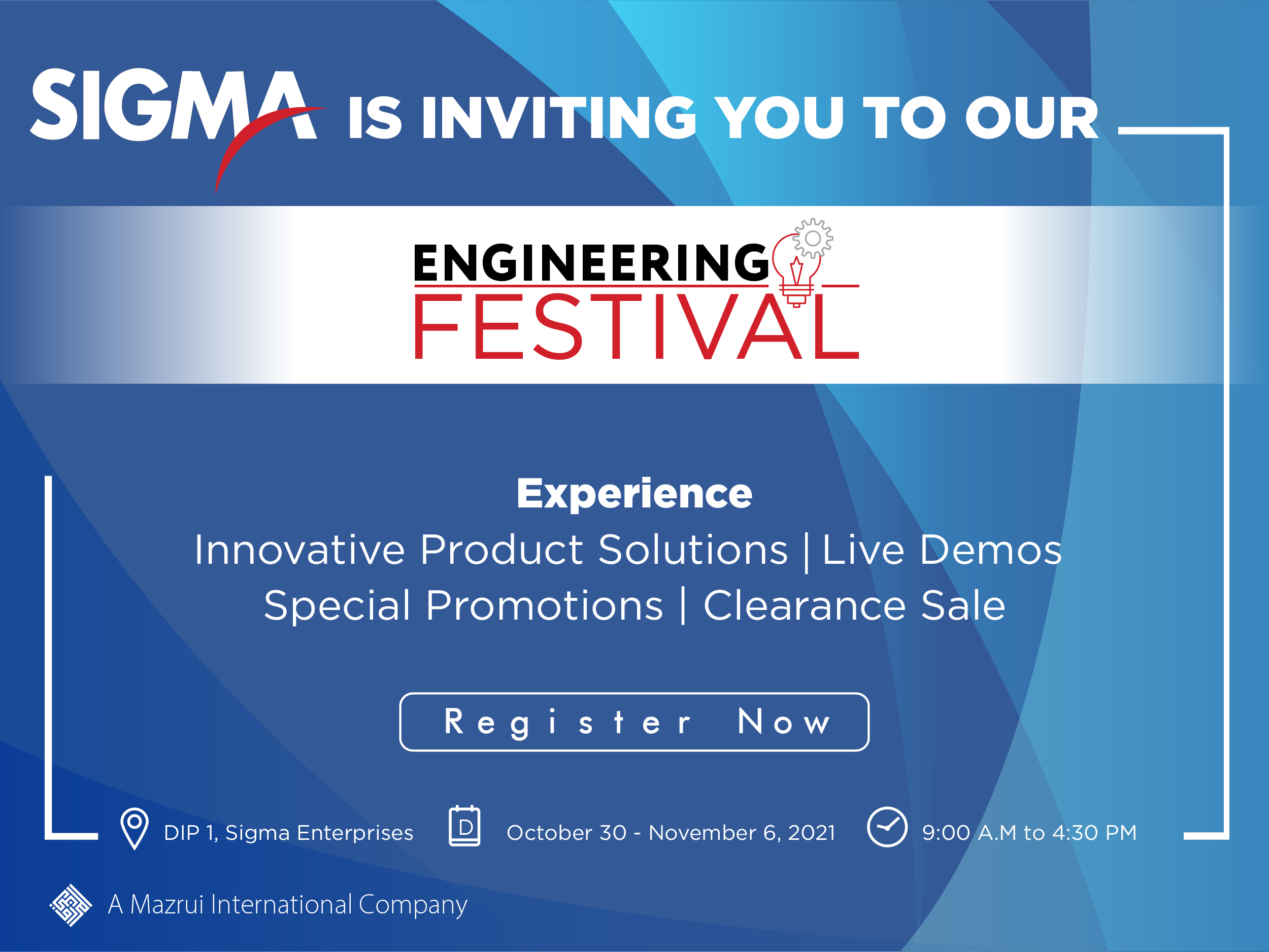 Sigma Enterprises is inviting you to our Annual Engineering Festival. Experience Innovative product solutions, Live Demos, and Enjoy Special Promotions and Clearance Sales.

Register now and to secure your spot for a Demo Session: https://bit.ly/3iZsRUq

Venue: Sigma Enterprises, Dubai Investment Park1 : Location: https://bit.ly/3BLVXhu
Date: October 30, Saturday to November 6, Saturday
Time: from 9am to 4:30pm

For enquiries mail us at: marketing@sep.ae

---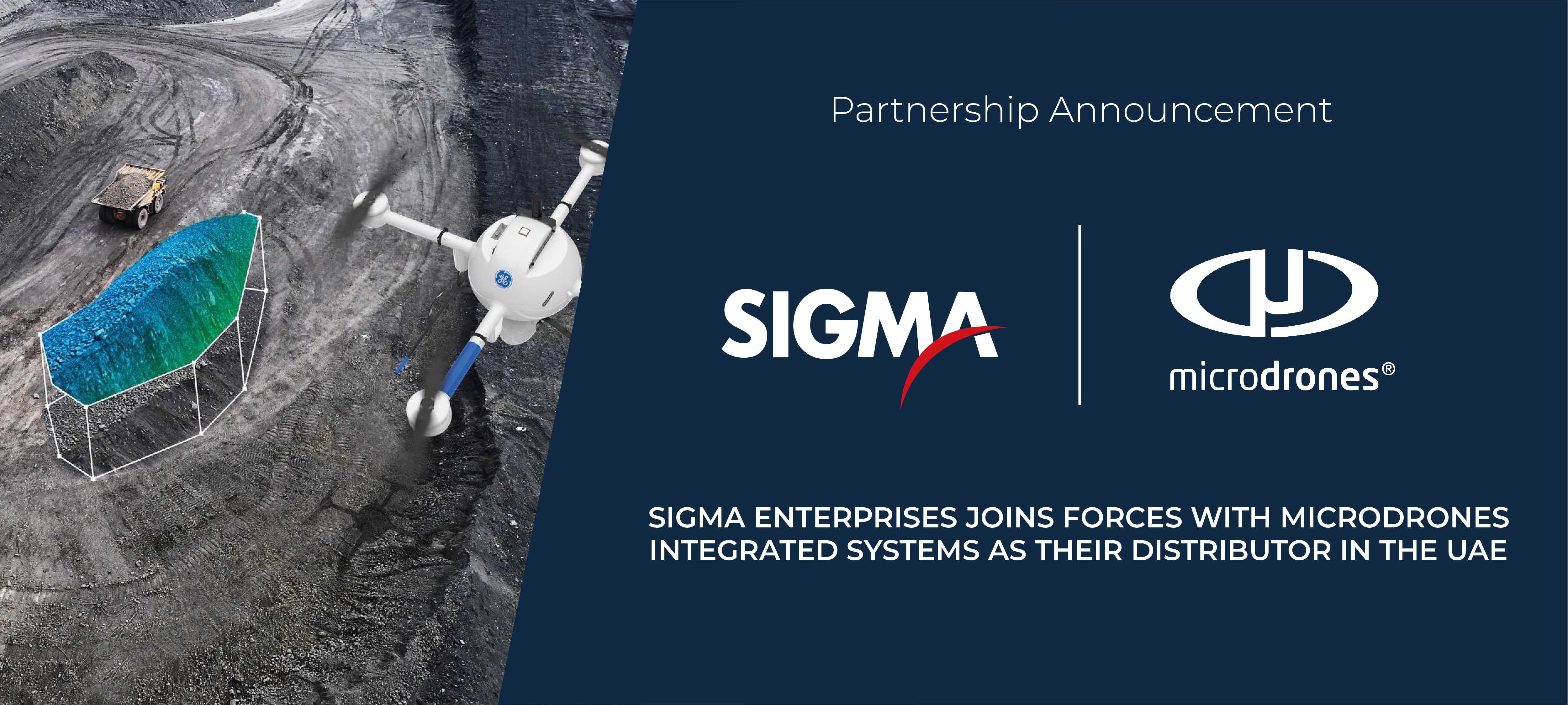 Sigma Enterprises is proud to announce the new partnership with Microdrones Integrated System. Originated in Germany, Microdrones is a leading provider for unmanned aerial solutions to offer fully integrated quadcopter drone solutions, combining quadcopter UAVs with payloads and software for commercial Drones-as-a-Service (DaaS) applications, such as surveying, aerial mapping, industrial inspection, mining, construction, and precision agriculture with a dedicated team of aircraft engineers, software developers, and payload integration experts.

Microdrones and GE introduced the new GE industrial drone line with LiDAR, photogrammetry, and gas detection systems that offer professional drone survey equipment and software that is simple to use in producing high-quality geospatial data.
As the distributor for Microdrones in the UAE, we aim to provide end-to-end drone solutions to our customers, helping them to collect data efficiently and safely while cutting costs, saving time, and converting data into useful information.

Learn more about LiDAR Scanning Solutions

---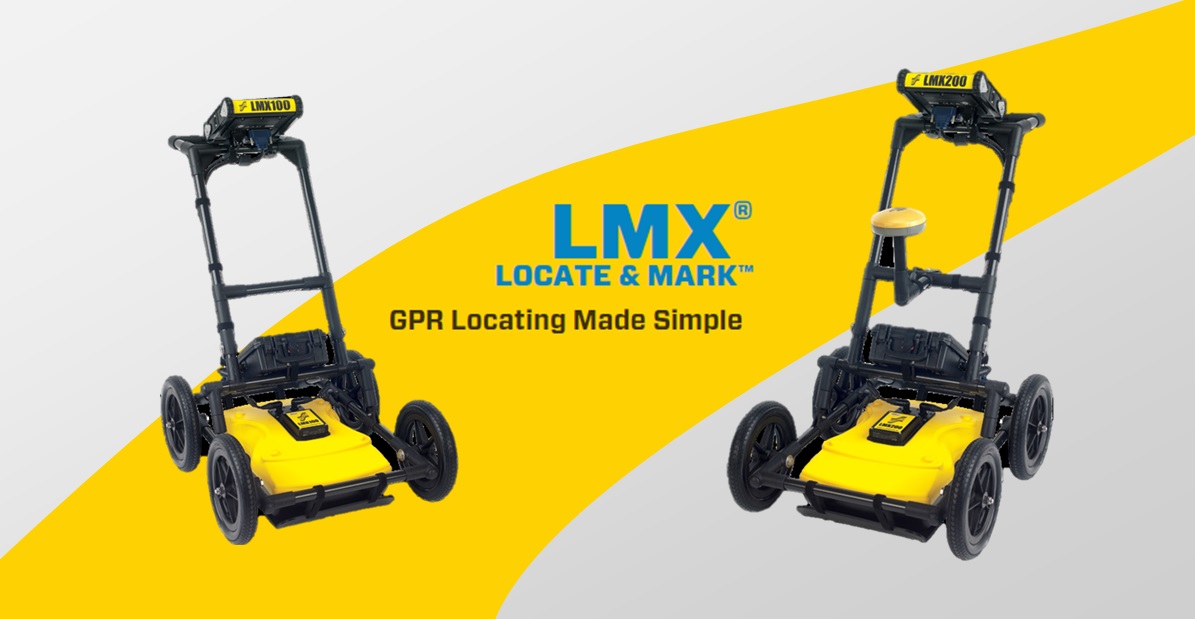 LMX® GPR systems complement traditional pipe and cable locators and allow you to Locate & Mark:
• Metal utilities, including pipes and cables
• Non-metallic pipes, including PVC and asbestos cement
• Concrete storm and sewer systems
• Utilities where installed tracer wiring has failed
• Underground storage tanks and drainage tiles
• Septic system components
• Non-utility structures such as vaults, foundation walls, and concrete pads.

LMX® GPR Systems Features:

► High visibility touch screen display
► Lead Acid Gel Cell Battery
► Lightweight Fiberglass Cart Frame
► GPR Sensor
► On-site Reports
► Integrated GPS
► USB
► Wi-Fi
Learn more about the products »

---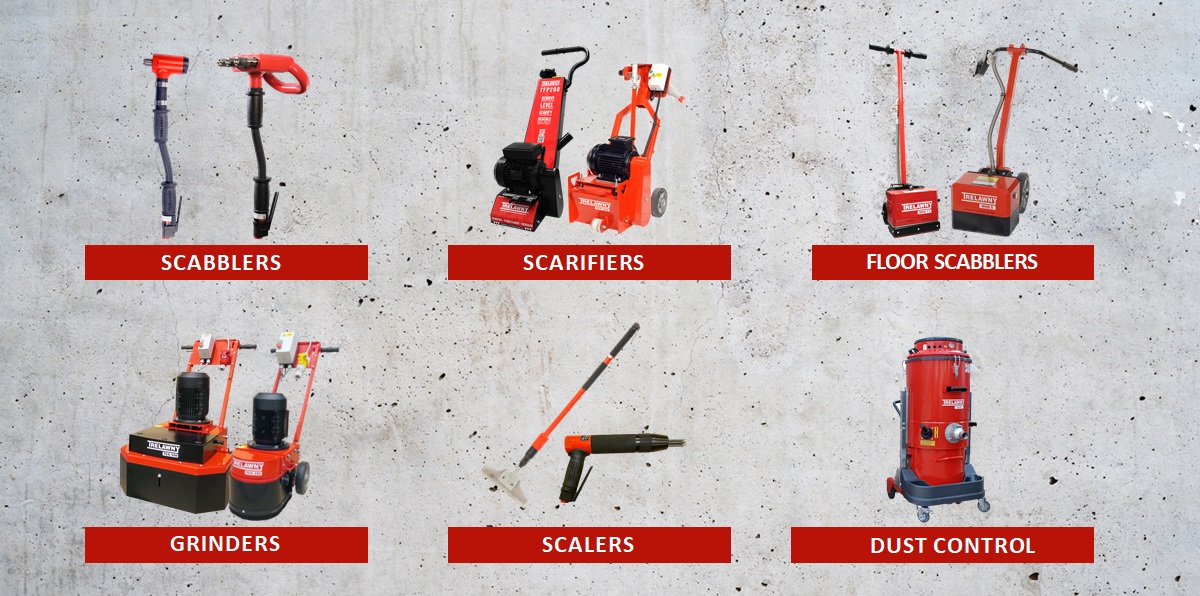 Trelawny SPT is a UK-based manufacturer of Surface Preparation Tools for Construction, Marine, and Oil & Gas industries with over 60 years of market experience.
 
Trelawny designs and manufactures a range of high-quality tools and machines suitable for a wide variety of surface correction applications, including scarifying, grinding, and coating removal on both steel and concrete.
 
Sigma Enterprises is an Approved Distributor for Trelawny products in the UAE.
CLICK HERE TO VIEW ALL PRODUCT DETAILS »

---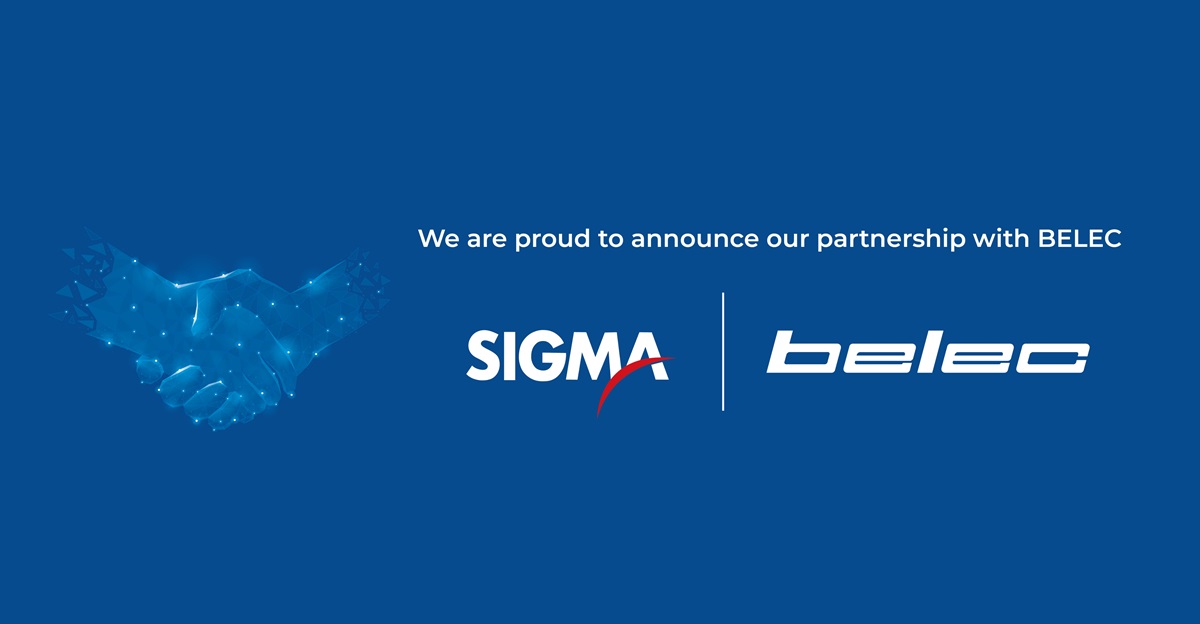 We are happy to announce the new partnership with Belec, the leader in mobile and stationary Optical Emission Spectrometers.
Since 1986, Belec had been successfully developing spectrometers (Arc-Spark-OES) to measure elemental concentration in metals.  
Belec's technology enables fast and precise material analysis of metal - whether in the goods receiving or during the production, on already installed material or in the metal recycling.
---

We look back at over 20 years of our Partnership with ELE International. Over this time, we have been offering diversified solutions for construction material testing equipment and environmental instrumentation.
Today we mark a beginning of a new chapter in our union. Together we will continue to provide our customers with fundamental support, helping them to overcome complex challenges and grow their business success.
---
Wingtra One Surveying Drone was one of the 5 finalists shortlisted among 51 applicants for the Dubai Future Accelerators program.
---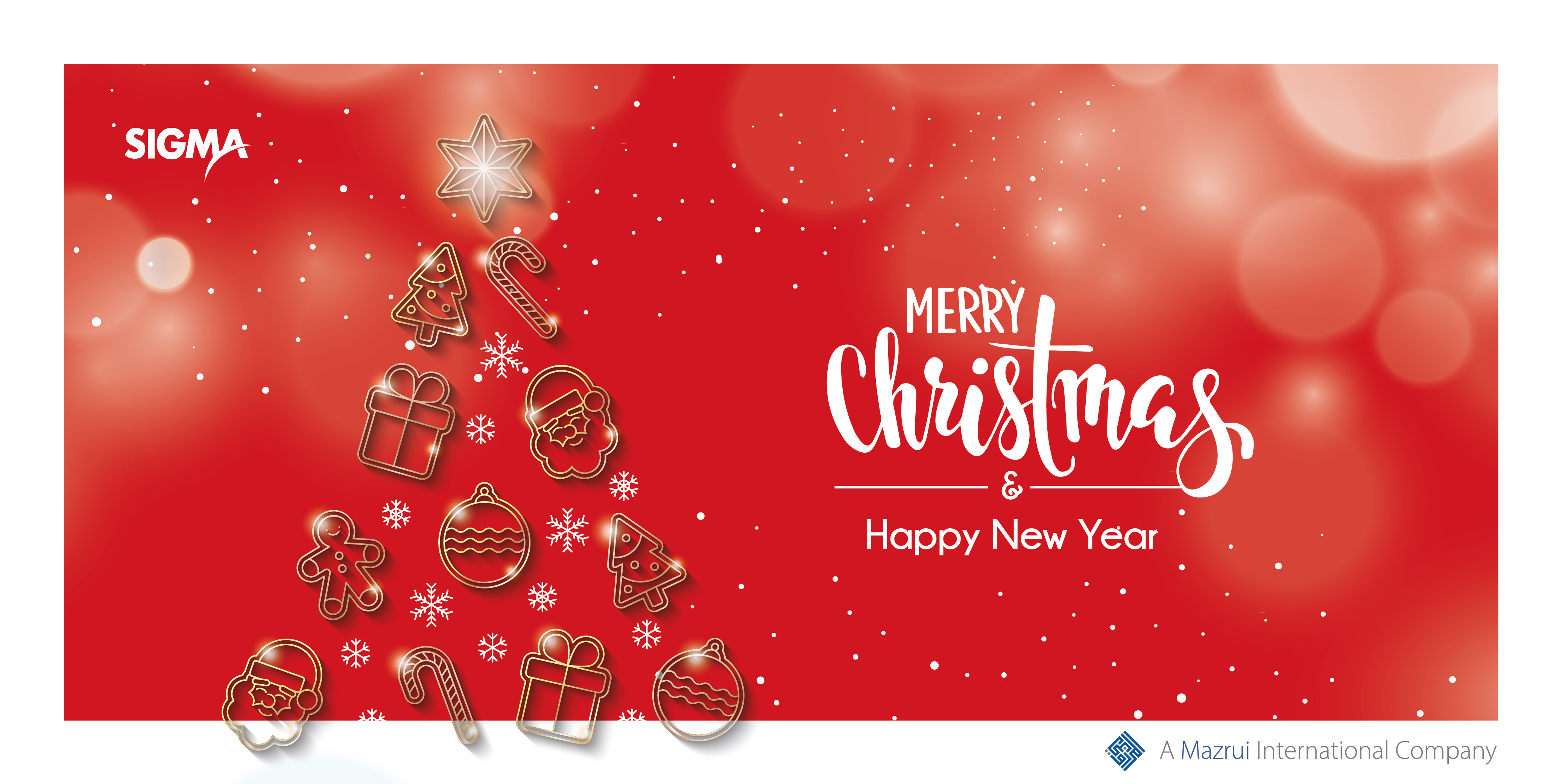 The end of the year brings no greater joy than the opportunity to turn gratefully to those who have made our success possible. Thank you for all the effort and commitment you've shown as we adjusted in tough times. May the holiday spirit be with you and your family throughout the entire New Year.

---

Sigma offers a wide range of product solutions for Civil Infrastructure Contractors.
---

Sigma Enterprises offers a full range of Struers equipment for materialographic preparation and inspection of virtually any type of material. It is outstanding user-friendly and designed to deliver the highest obtainable preparation quality.
---

Looking for SOKKIA Total Station for Surveying ? We are the Authorized SOKKIA Distributor in the UAE

---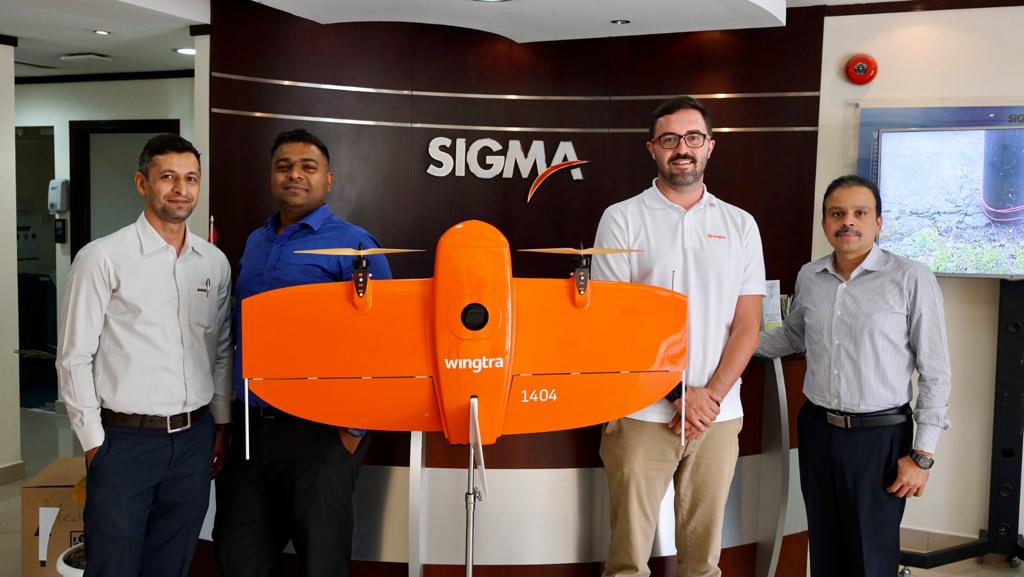 ---