WingtraOne is built to handle and deliver high-accuracy drone data on the most challenging terrain on Earth. Discover how Geotech 3D utilized the WingtraOne for one of their Key Projects in the U.A.E.
Watch the video here: https://youtu.be/JKEuyGDioNg
Click here to learn more about Wingtra Drones: https://lnkd.in/dreKry-M
Sigma Enterprises is the authorized distributor for Wingtra in the United Arab Emirates.
---

Vidisco provides innovative portable X-ray solutions for safe and accurate detection in demanding Security and Non-Destructive Testing (NDT) applications. Founded in 1988, Vidisco pioneered the digital X-ray industry and today continues to lead in developing, manufacturing, and supporting a wide array of solutions. Thousands of Vidisco systems are deployed by the top military, security, and industrial organizations in 75 countries worldwide. They deliver fast, high-quality imaging in the most challenging environments.
Sigma Enterprises is the Authorized distributor for Vidisco in the UAE market for NDT applications. We aim to offer industry-leading portable x-ray technology with this partnership to our customers in the UAE market.
---

DJI is a reputed provider of drone solutions that are redefining industries. The DJI enterprise range offers increased capabilities and options varying from multispectral payloads and thermal cameras. DJI platforms allow capturing images that were once out of reach with advanced flying and camera stabilization systems.
Strengthening Sigma Enterprises' strategy of being the market leader in Drone Technologies in the Middle East, the addition of DJI Enterprise Drones to our portfolio will allow us to offer end-to-end drone solutions to our customers, especially those working on budget-sensitive projects.
Explore the DJI Enterprise Series
---

The all-new 3400 and 6800 Series high force universal testing systems are successors to Instron's popular 3300 and 5900 Series systems and are available in 100 kN and 300 kN* capacities. With the higher capacities come a host of new features focused on durability, ergonomics, and simplifying mechanical testing.
Learn more about the key features of the products:
---

Scanmaskin is a dynamic, progressive organisation based in Sweden and has manufactured market-leading floor grinding, surface finishing and polishing equipment offering all kinds of machines and tools for your floor project varying from grinding, polishing, scarifying and blasting.
Sigma Enterprises LLC is the authorized distributor for Scanmaskin in the United Arab Emirates and aims to offer market leading surface preparation equipment for our customers in the United Arab Emirates.
The understanding of customer requirement from the market combined with the Swedish technology has created a platform for increased productivity and functionality, all to create the most cost-effective solutions possible for our customers.
---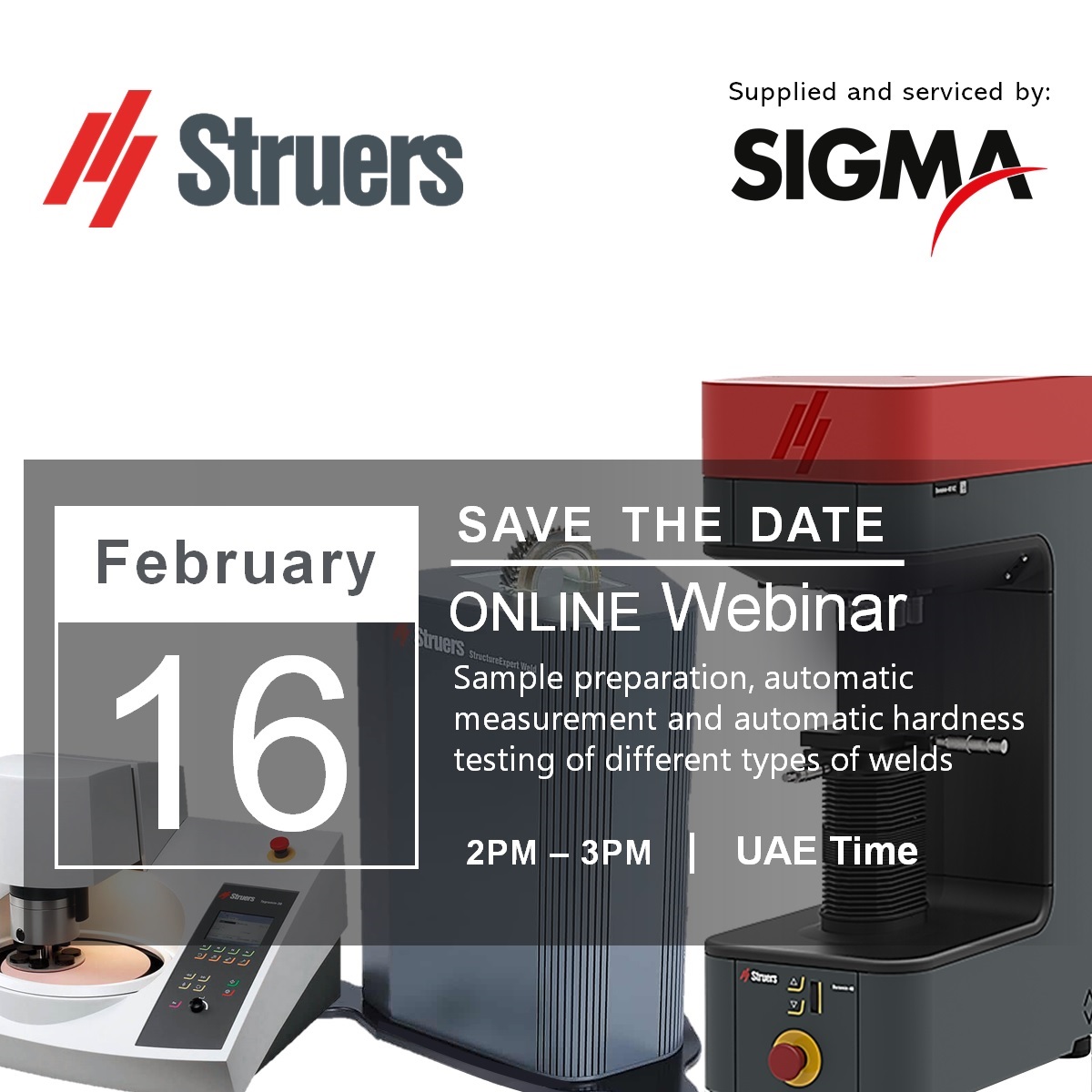 Join us for the interactive webinar on sample preparation, automatic measurement, and automatic hardness testing of different types of welds – hosted by our partner Struers.
Register now – https://bit.ly/3HEzJkw
---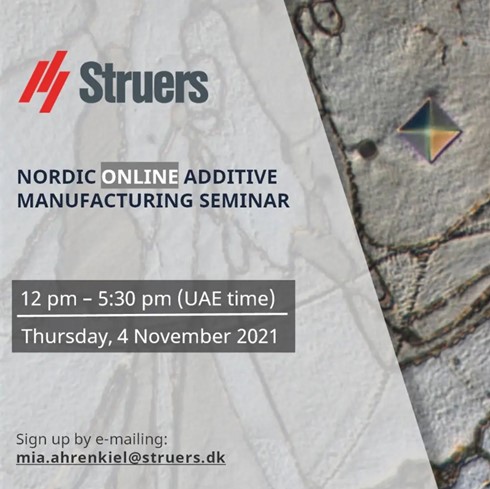 Do not miss the NORDIC ONLINE ADDITIVE MANUFACTURING SEMINAR from Struers on the 4th of November 2021 from 12 pm - 5:50 pm. (UAE Time)
Struers have the experience of working with materials produced from additive manufacturing for many years. Struers Application Specialists and external speakers from Danish Technological Institute, FORCE Technology, AMEXCI, and Siemens Energy AB will share insights on Additive Manufacturing technologies, perspectives, and quality inspection.
Download the agenda: https://bit.ly/3mbnhk4
Sign up for the webinar by emailing: mia.ahrenkiel@struers.dk
---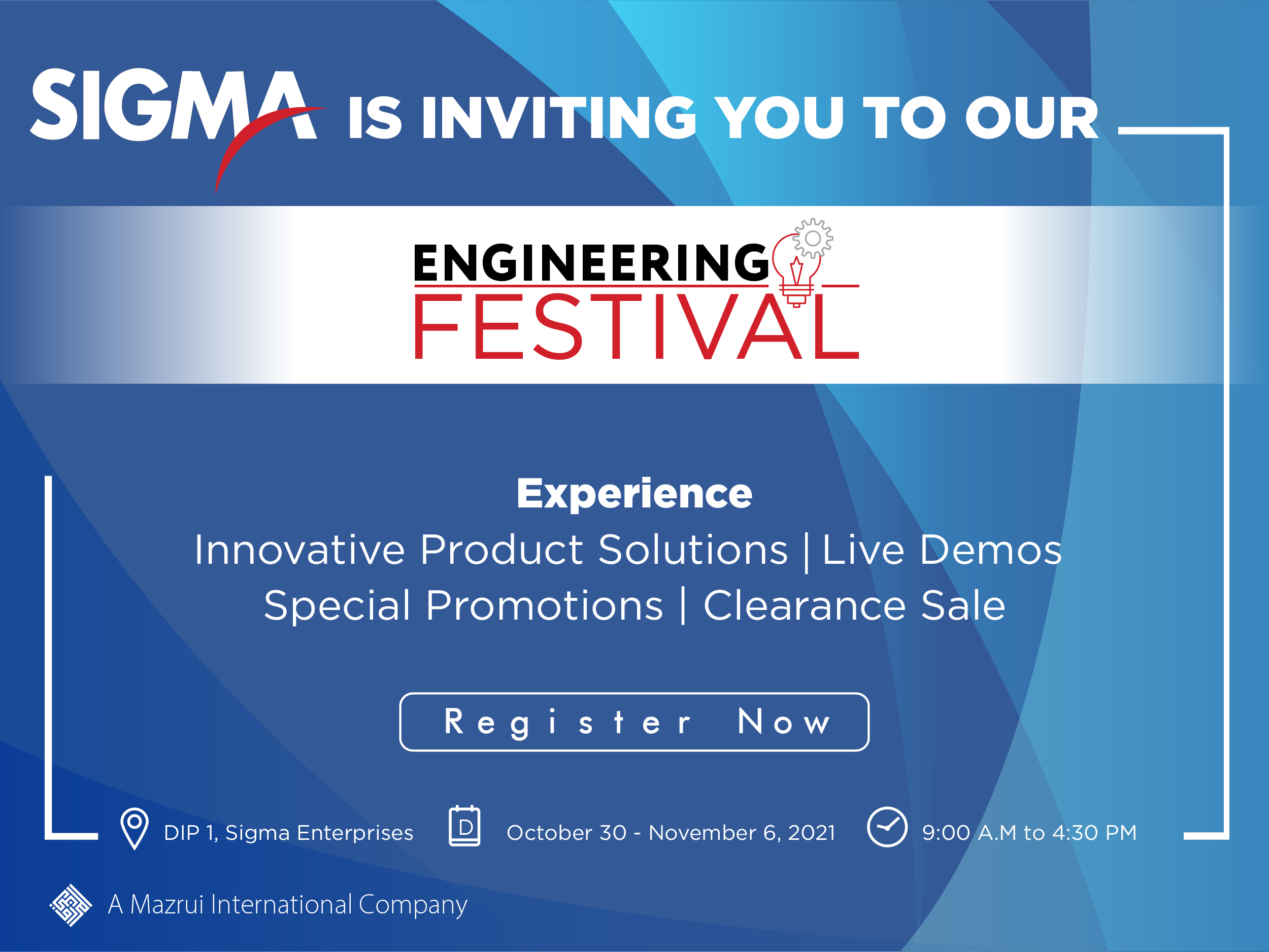 Sigma Enterprises is inviting you to our Annual Engineering Festival. Experience Innovative product solutions, Live Demos, and Enjoy Special Promotions and Clearance Sales. 

Register now and to secure your spot for a Demo Session: https://bit.ly/3iZsRUq

Venue: Sigma Enterprises, Dubai Investment Park1 : Location: https://bit.ly/3BLVXhu
Date: October 30, Saturday to November 6, Saturday
Time: from 9am to 4:30pm

For enquiries mail us at: marketing@sep.ae

---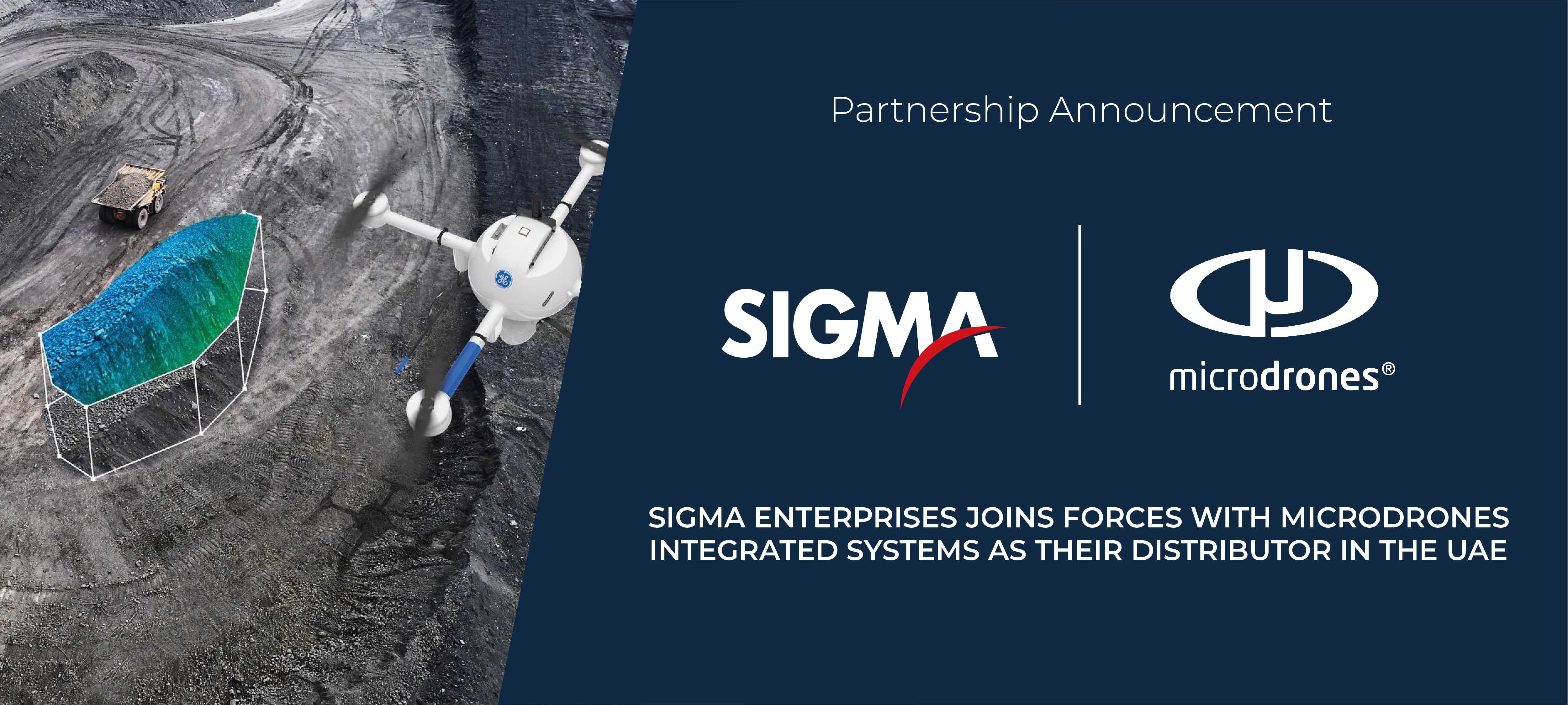 Sigma Enterprises is proud to announce the new partnership with Microdrones Integrated System. Originated in Germany, Microdrones is a leading provider for unmanned aerial solutions to offer fully integrated quadcopter drone solutions, combining quadcopter UAVs with payloads and software for commercial Drones-as-a-Service (DaaS) applications, such as surveying, aerial mapping, industrial inspection, mining, construction, and precision agriculture with a dedicated team of aircraft engineers, software developers, and payload integration experts.

Microdrones and GE introduced the new GE industrial drone line with LiDAR, photogrammetry, and gas detection systems that offer professional drone survey equipment and software that is simple to use in producing high-quality geospatial data.
As the distributor for Microdrones in the UAE, we aim to provide end-to-end drone solutions to our customers, helping them to collect data efficiently and safely while cutting costs, saving time, and converting data into useful information.

Learn more about LiDAR Scanning Solutions

---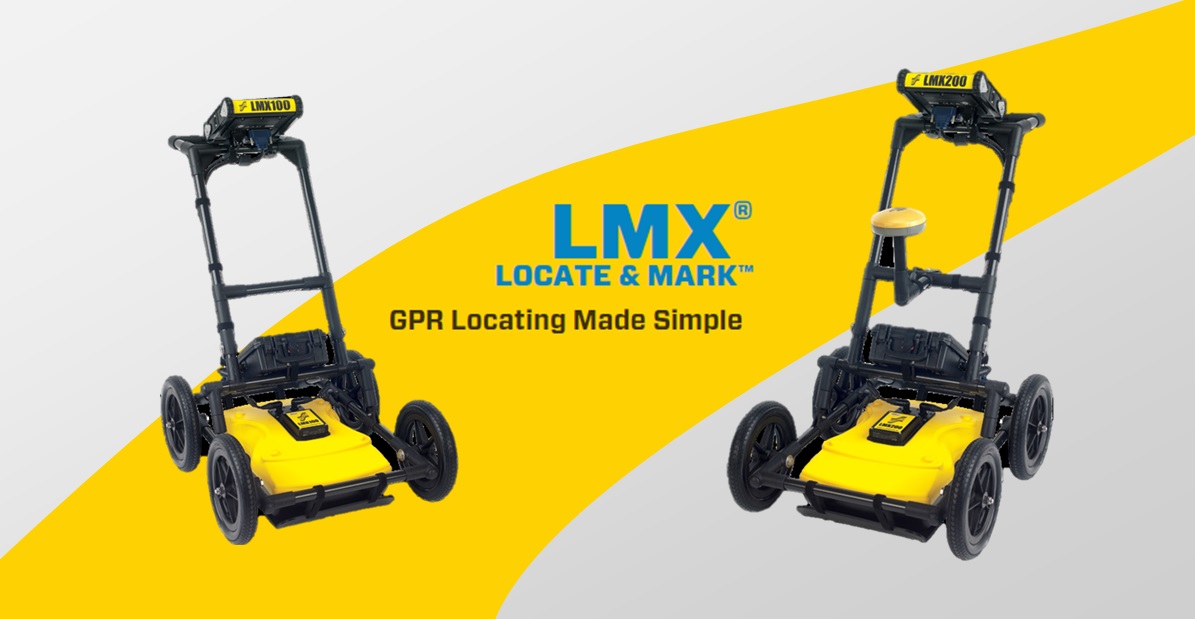 LMX® GPR systems complement traditional pipe and cable locators and allow you to Locate & Mark:
• Metal utilities, including pipes and cables
• Non-metallic pipes, including PVC and asbestos cement
• Concrete storm and sewer systems
• Utilities where installed tracer wiring has failed
• Underground storage tanks and drainage tiles
• Septic system components
• Non-utility structures such as vaults, foundation walls, and concrete pads.

LMX® GPR Systems Features:

► High visibility touch screen display
► Lead Acid Gel Cell Battery
► Lightweight Fiberglass Cart Frame
► GPR Sensor
► On-site Reports
► Integrated GPS
► USB
► Wi-Fi
Learn more about the products »

---